Terry Lyons
Widely known in the sports world for his 25+ year career helping build the NBA into a globally-recognized sports, business and philanthropic property, Terry Lyons has successfully transitioned into a second career as an entrepreneur in the world of multimedia, brand-building and communications consulting in the sports and entertainment fields.
During his 27 years at the NBA, Lyons worked closely with Commissioner David Stern and the NBA's talented staff to lead the league's international mission to maximize worldwide business, sports and media opportunities. Beginning in 1992, Terry supervised all international communications, public relations, and media activities and his work with the USA Basketball teams from 1992-2008 Olympic Games helped make the phrase "Dream Team" a part of sports lore. Terry's business and media connections are spread throughout the globe and include a massive list in the United States and Canada.
In the summer of 2008, Lyons launched Terry Lyons Sports Marketing LLC where he consults with a number of companies in the sports, sports marketing, technology and entertainment industries, including his strategic partnerships with MediaForward.tv (NYC) where he works in the sports television and technology field.
Most recently, Lyons has delved into the sports technology world through associations with industry-leading Fantasy Sports (and daily fantasy sports) technology start-ups and has continued to consult with a number of select clients, all seeking to save time and money as they attempt to navigate the sports and entertainment industries. Lyons is available to help you build or re-build your sports marketing, communications, social media or corporate social responsibility programs.
Lyons is a graduate of St. John's University in New York, where he earned his degree in Sports Management. An avid fan of the St. John's basketball team, he served on St. John's University's Sports Management Advisory Council for the College of Professional Studies. He helped develop the NBA's Basketball without Borders program, which has evolved into the league's premiere basketball and community outreach initiative on four continents.
2019

Co-Founded PivottvMedia
Joined Sports Video Group (SVG)
Guest Lecturer at Columbia U, NYU
2018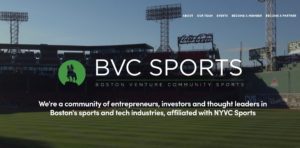 Co-Founded Boston Venture Community Sports
Joined Football Writers Assn. of America
Coordinated Boston Marathon PR for Aira
Recruited as mentor for Sports Tech Tokyo
2017

Began Strategic Communications and Consulting for Kathrine Switzer and 261Fearless.org
Named to 2017 Diggies – Must-Follow Sports Tech Twitter feed
Publicized first Runner's World Store on Boylston (Boston Marathon)
2016
Advised Tapin2 technology on Sports Start-up
Consulted on world premiere of "Legend of Sweet Pea Lloyd Daniels Story"
Coordinated Communications and PR for Boston Lobsters World Team Tennis
Led publicity Runner's World Half marathon Boston
2014
Launched Fantasy sports games with Real Madrid and NJ Devils

Led publicity and communications for Heartbreak Hill Half Marathon
2013
Consulted on rebranding strategy for AND1 Basketball
Consulted with Hotbox Sports Ventures, Fantasy sports technology company
Consulted with Rodale, Inc on post Boston Marathon crisis communications
Covered PGA Tour Fed Ex Cup
Covered MLB World Series
2012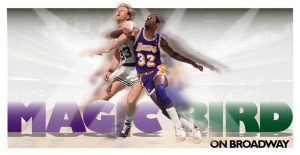 Began Consulting with Runner's World for Boston Marathon
Publicized Alberto Salazar "14 Minutes" book launch
Publicized "The Other Dream Team" motion picture premiere
Publicized Magic/Bird on Broadway
Began Blogging for Huffington Post
Guest columnists on 2012 Olympics for Huff Post Magazine
2011
Launched online sports media site DigitalSportsDesk.com
Co-Founded Media Production & Communications firm MediaForward.tv
Covered Stanley Cup Finals
2010
Inducted into Holy Trinity HS Hall of Fame
Co-Produced West End Johnnie's TV spots
Began Consulting with STR Marketplace
2009
Named winner of the NBA's Splaver-McHugh "Tribute to Excellence" award/
Directed communications and press operations for the Naismith Memorial Basketball Hall of Fame Class of '09 Enshrinement Ceremonies
Joined Ace Marketing & Promotions as consultant
Directed communications efforts for TheUltimateFan.com
Created and launched DigitalSportsDesk.com; clients include Basketball 24/7.com (UK); Revista Ufficiale NBA (Italy)
Stepped down from Elevate Communications to concentrate on Terry Lyons Sports Marketing LLC on full-time basis
Worked on publicity efforts and strategic planning for Covert, My Years Infiltrating the Mob, including both the book and its motion picture option
2008
Joined Elevate Communications of Boston as Sr VP, Managing Director
Worked on publicity efforts for Covert, My Years Infiltrating the Mob, the Bob Delaney story
Opened "Johnnie's on the Side" in Boston
2007
NBA televised in 215 countries and territories worldwide
NBA opens season with 85 international players on rosters
Announced April 18, 2007 – Lyons to leave NBA after 26 years
Worked 26th NBA All-Star Game, Las Vegas
Worked 137th NBA Finals game, Cleveland
Worked 27th NBA Draft, Madison Square Garden
Worked USA State Farm Challenge & FIBA Americas Tournament, Las Vegas
Created Terry Lyons Sports Marketing LLC
2006
Assisted USA Basketball with re-organization of US Senior National team program
Worked FIBA World Championship, Sapporo and Saitama, Japan, men's bronze medal basketball
Organized NBA Europe Live, simultaneous events in Barcelona, Paris, Rome, Moscow and four-team tournament in Cologne.
Organized first NBA Mexico Game, Monterrey, Mexico
2005
Staged at China's Olympic Training Center, Beijing
Organized first NBA Basketball without Borders-Asia
Basketball without Borders staged on four continents
2004
Staged USA Challenge, Istanbul
Worked fourth consecutive Olympic Games, Athens
Men's bronze medal, women's gold medal basketball
Proud member, USOC Olympic press operation
Assisted with "Hoops for Troops" – USA Basketball campaign
Staged first NBA China Games, Shanghai and Beijing
2003
Staged NBA Japan Games, Saitama Super Arena, Japan
Staged NBA Puerto Rico Game, San Juan
Worked Basketball Tournament of the Americas, San Juan
2001
Inaugural Basketball without Borders event, Treviso, Italy
Worked USA Basketball Goodwill Games, Brisbane, Australia
2000
Worked Sydney Olympic Games, men's and women's gold medal basketball
Organized PR for NBA D-League Ambassadors tour to Asia
Staged USA vs Japan, Saitama Super Arena, Japan
1999
Organized NBA Japan Games, Tokyo Dome
Worked Tournament of the Americas, San Juan
1998
Worked 1998 FIBA World Championship, Greece
Assisted in crisis management and strategic planning, as NBA experienced first-ever work stoppage
1997
Staged McDonald's Championship, Paris with Michael Jordan and Chicago Bulls center stage in Europe for only time
Assisted with NBA at 50 celebration
Assisted with launch of WNBA
1996
Worked as member of the USOC press delegation at 1996 Olympic Games, Atlanta
USA Basketball wins gold medals for Men's and Women's teams
Organized NBA Japan Games, Tokyo Dome
1995
Organized McDonald's Championship, London
Organized PR department at NBA Latin America office
Assisted with creation and publicized launch of nba.com and "The Global Game" at nba.com/global
1994
Organized and promoted1994 FIBA World Championship of Basketball, Toronto, Canada
Staged NBA Japan Games, Yokohama
Staged four-team NBA Mexico Challenge, Mexico City DF
1993
Promoted to NBA Vice President, International PR
Staged NBA Mexico Game, Mexico City DF
Staged McDonald's Open in Munich, Germany
Staged NBA London Games, Atlanta vs. Orlando at Wembley Arena
Organized PR departments at NBA offices in Asia, Australia and Europe
Staged sold-out NBA Draft at Palace of Auburn Hills, Michigan
1992

Staged "Dream Team's" debut at Tournament of the Americas, Portland
Worked 1992 Barcelona Olympic Games, men's gold medal basketball
Organized NBA's first NBA Draft outside of NYC, Portland
Staged 1992 NBA All-Star Weekend, Orlando with Earvin "Magic" Johnson center stage after HIV+ announcement
Executive Produced NBA Media Relations Instructional video, nominated for "Telly Award"
NBA began season with 21 international players on rosters
1991
Organized NBA All-Star Weekend, Charlotte
Staged McDonald's Open in Paris, France featuring Magic Johnson and LA Lakers
1990
Staged McDonald's Open in Barcelona
Organized NBA All-Star Weekend, Miami
Staged NBA Draft at Madison Square Garden
1989
Promoted to NBA Director of Media Relations
Staged McDonald's Open in Rome
1988
Accompanied Atlanta Hawks on three-city tour of former Soviet Union
Staged McDonald's Open in Madrid; Boston Celtics play in Europe for first time
Worked NBA vs. USA Basketball Olympic trials
Organized PR for 1988 NBA Collective Bargaining Agreement
1987
Hosted Soviet National team in Atlanta and LA
Worked first McDonald's Open, Milwaukee
USSR National Team, AC Milan compete in NBA's first international event
1986
Created and organized NBA Photos
Organized PR for first player suspension under guidelines of NBA's Anti-Drug Agreement
1985
Staged NBA's first Draft Lottery, New York
Organized PR for NBA China Friendship Tour
Coordinated NBA's "Don't Foul Out" PSA anti-drug campaign
Named Photo Editor, Hoop Magazine
1984
NBA stages its first NBA All-Star Weekend, Denver
Stern Named NBA Commissioner
Worked NBA vs USA Basketball Olympic trials
1983
Began streak of 135 consecutive NBA Finals Games, Phila vs LA Lakers.
Named Columnist for NBA Today Magazine
1982
Worked first NBA All-Star Game, NJ
NBA games televised in two countries, Italy and Spain
1981
Graduated St. John's University
Began NBA career as Public Relations Asst.
Hired by NBA's David Stern, then league Exec VP
First game, Boston Garden, Celtics vs. Sixers
Worked first NBA Draft, Grand Hyatt NYC
1980
Began internship at NBA